PARTNERSHIP
WITH OUR GROWERS
Small Lots  |  Single Clones
Our luxury wines begin first and foremost in the vineyard. We only partner with growers that use sustainable practices to preserve the land and ensure the pure expression of their terroir. Since our founding, we have spearheaded vital efforts to map and showcase the viticultural wealth of this great valley, collaborating closely with the stewards of the land who know it best. The longstanding connection and frequent conversations we have with our growers ensure that only the highest quality fruit enters the cellar.
INTERACTIVE MAP
Click on the
 icons to learn more.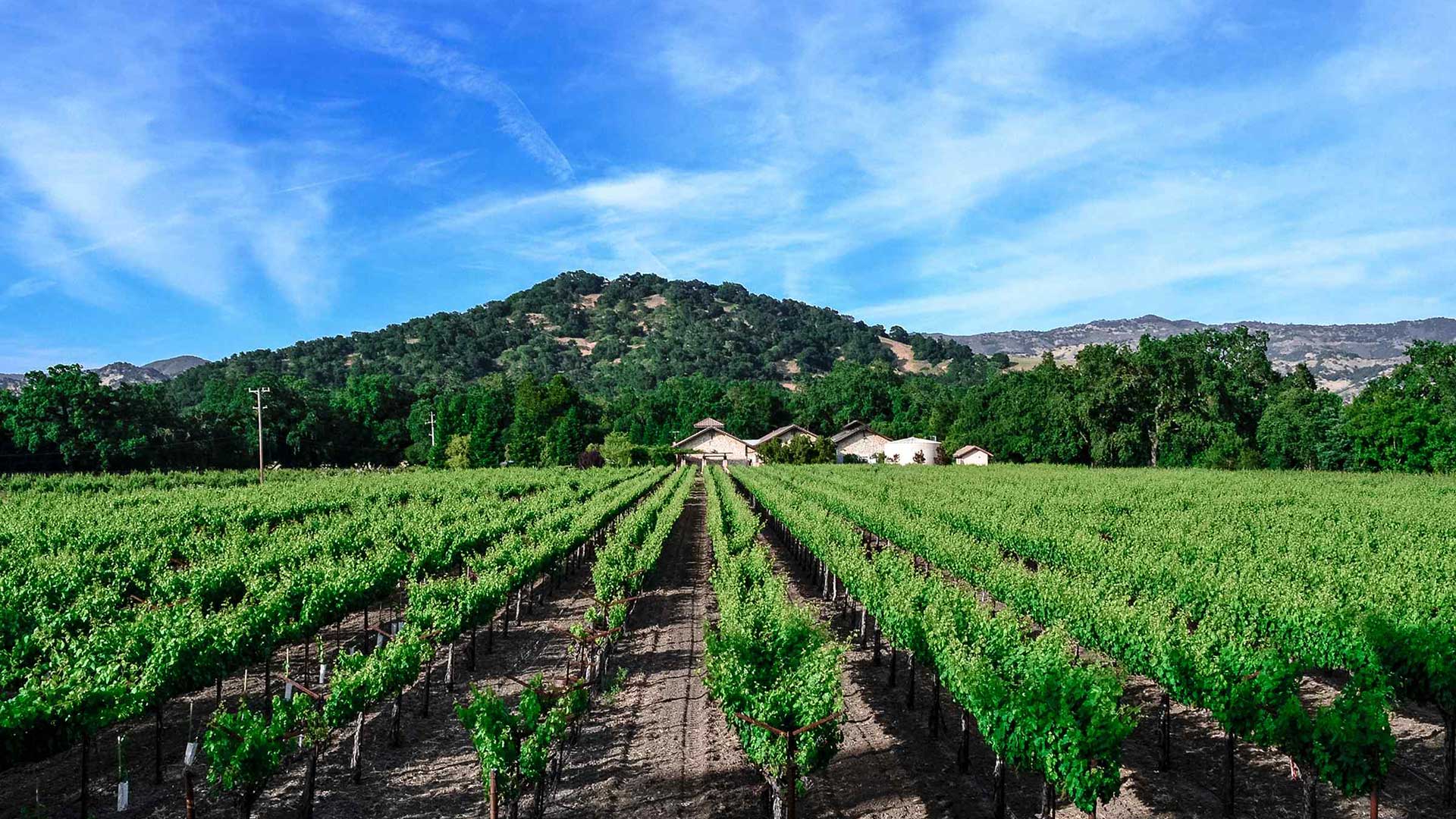 BELL ESTATE VINEYARD
Spanos-Berberian
In our five-acre Estate Vineyard created as an experimental and educational plot, we grow three clones of Chardonnay; clone 96, clone 15 and clone 22, Merlot clone 3, and our flagship Clone 6 Cabernet Sauvignon. First planted in 2001 on clay and sandy river bed, the estate vineyard extends out from our tasting room and winery towards the east where Mount Veeder can be appreciated in the distance. The Yountville AVA is known for a lengthy growing season, with night and morning temperatures influenced by the proximity to the San Pablo Bay. These conditions allow grapes to develop intense color and retain freshness, while mid-day temperatures remain appropriate to produce balanced and fully matured fruit. All this combined allows us to produce luxury wines for all to enjoy.
More About Our Vineyards
Our Clone 6 Cabernet Sauvignon is grown in the Rutherford Region of Napa. Located on the world renowned Rutherford Bench the vineyard benefits from warm summer days moderated by cool evening breezes from San Pablo Bay and yield grapes rich in character, with good acidity and soft tannins.
Merlot is grown on our estate vineyard surrounding the winery and our Chardonnay is grown on our estate vineyard as well as the Dillon Vineyard adjacent to the winery. The growing season is characterized by long, cool summer days influenced by the breeze and early morning fog intrusions from San Pablo Bay.
Inland, at the 2,000 foot elevation in the Sierra Foothills yields Syrah grapes benefiting from the shallow soils, low yields, long daytime photoperiod, hot daytime temperatures and cool mountain evening temperatures – all influenced by the nearby New Mellones Dam.
Our Terroir Philosophy
Long before it became fashionable to talk about wine growing, about winemakers crafting wines from the vineyards rather than from the cellar, Anthony Bell was pursuing a philosophy of terroir. The French term encapsulates the factors which play a role in differentiating one vineyard site from another, including climate, soil, clonal selection, etc. "Wine is grown in the vineyard.", explains Bell. "We are merely stewards of nature while the wine is in our cellar."
In California we are blessed with a great variety of microclimates, each capable of producing grapes of extraordinary quality and style. I seek out these extraordinary vineyards with their unique microclimates, and working closely with the winegrower, strive to optimize the fullest potential of each property. From Rutherford in the heart of the Napa Valley, to the Sierra Foothills, each vineyard I purchase grapes from is blessed with a unique terroir.
To compliment the efforts of the winegrower, we strive to produce luxury wines that exhibit wonderful balance. Our wines are often referred to as having an Old World elegance and sophistication. My style of winemaking is to emphasize the fruit and employ vinification techniques that will capture and accentuate the fruit expression unique to each vineyard. Along with fruit, balance is vitally important, and at Bell Wine Cellars we strive to find the quintessential balance between fruit, acid, oak and tannins, in producing our wines. I hope you enjoy the "vineyard expression" in each of our wines.