COMPLEX WINES FOR UNCOMPROMISING TASTES 
Small Lots  |  Single Clones
At Bell Wine Cellars, above and beyond is second nature.
We encapsulate these efforts as Napa's most prolific researcher and producer of Single-Clone Cabernet Sauvignon, a labor of equal parts love and diligence to express cabernet sauvignon as its own purest ingredient. We

know that added effort in the vineyard and cellar leads to greater enjoyment among our visitors and wine club members during their Napa wine tasting. Our passion is infectious and powers everything we do, from the close-knit bonds we've forged with growers to the way we present the wines from our Yountville estate.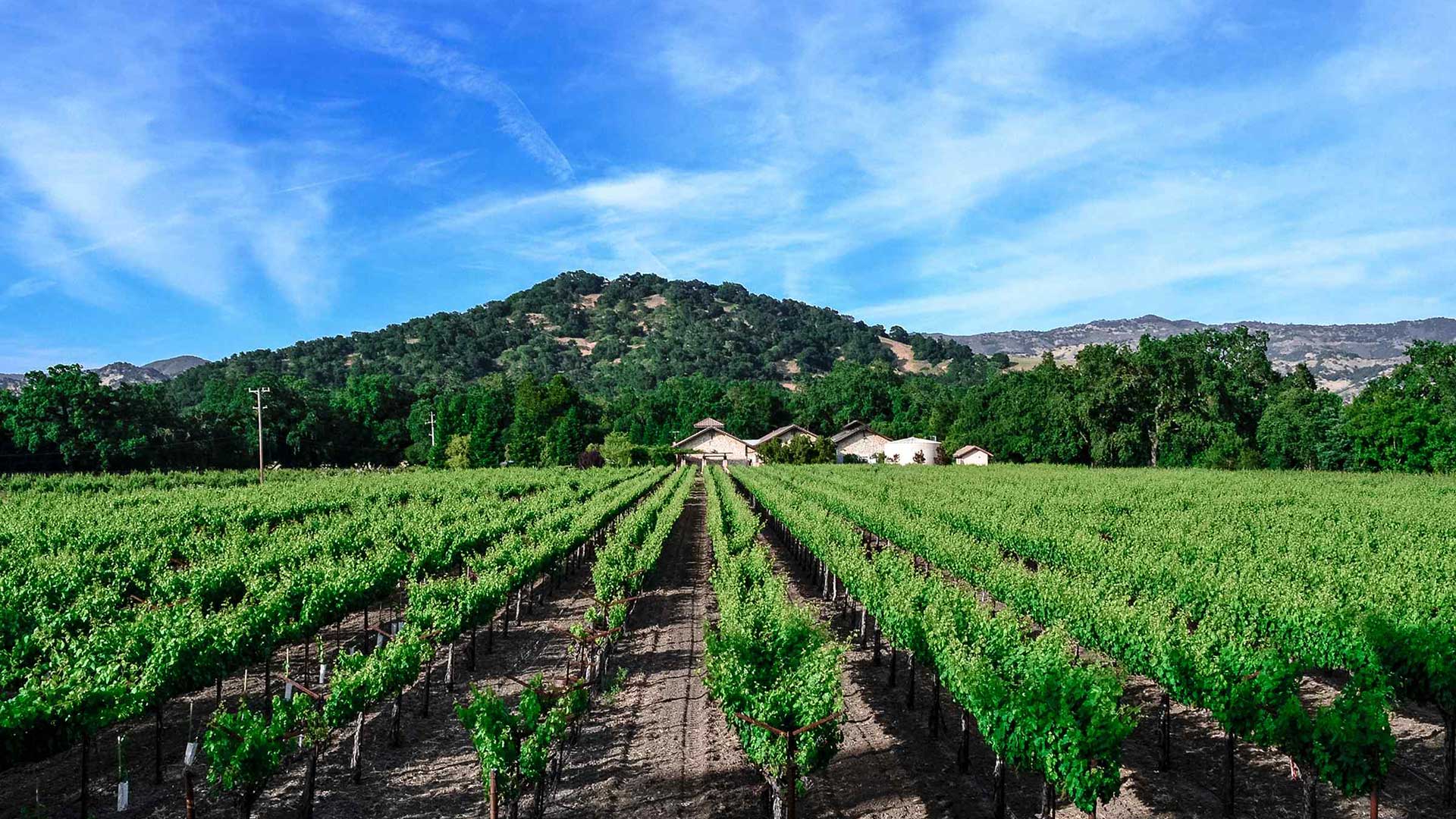 Dedication commands our every action. The entire Bell team is ardent about presenting the winery's unique place in Yountville wine culture. It's long been our role to reveal the many appellations of our surroundings, and do so with graceful wines backed by superb hospitality. We are warm and familial, collaborative and curious, and obsessed with quality.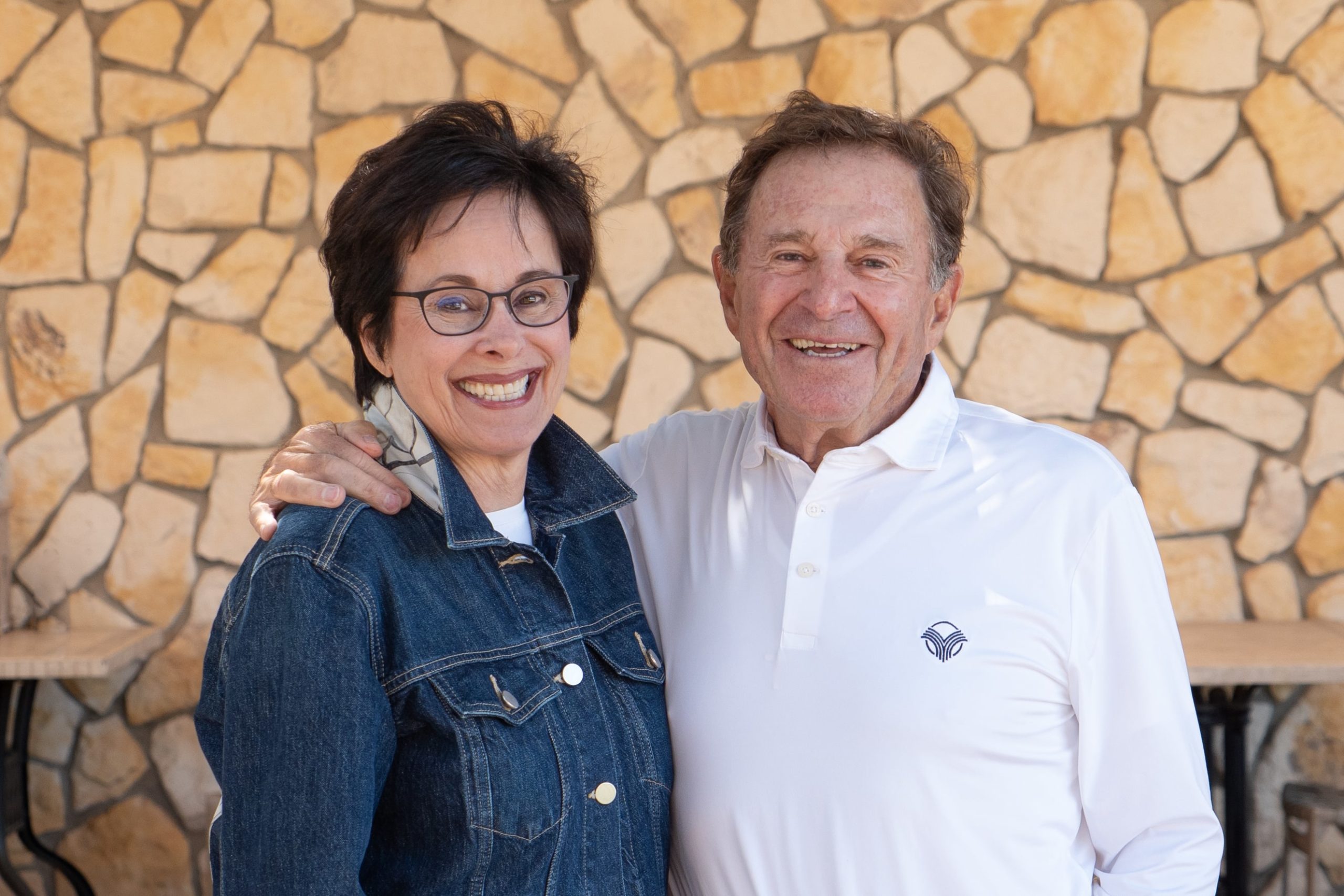 The Berberian Family
PROPRIETORS
The Berberian Family has a rich legacy in doing business in California; first, as a prominent wine and spirits wholesaler for 55 years in both California and Nevada, and then, as owners of the Bank of Agriculture and Commerce, launched in 1965 in Stockton, California.  The bank quickly gained a reputation for its exceptional customer service and attention to the needs of all clients.  Subsequently, Ron Berberian oversaw the expansion of the bank to 11 branches, serving San Joaquin and Contra Costa Counties.  Under his leadership, the bank was renamed BAC Community Bank and has become one of the most successful community banks.  The Berberians' longstanding knowledge and expertise of quality wines eventually brought them to Napa Valley and its renowned wine country.  Together, Ron and Dea, are dedicated to enhancing the experience of visiting Bell Wines and offering the best quality of their award-winning wines.
The Spanos Family
PROPRIETORS
The Spanos name is one of the most trusted and respected in the world of real estate development and construction. They are equally known for their philanthropy to education, health, and youth initiatives.  As owners of the NFL team, the Los Angeles Chargers, they are committed to the welfare of the community at large and a winning spirit.   Being native to Northern California through several generations, Napa Valley and the wine industry have always held their interest and admiration.  Their affiliation with Bell Wine Cellars dates to 2002.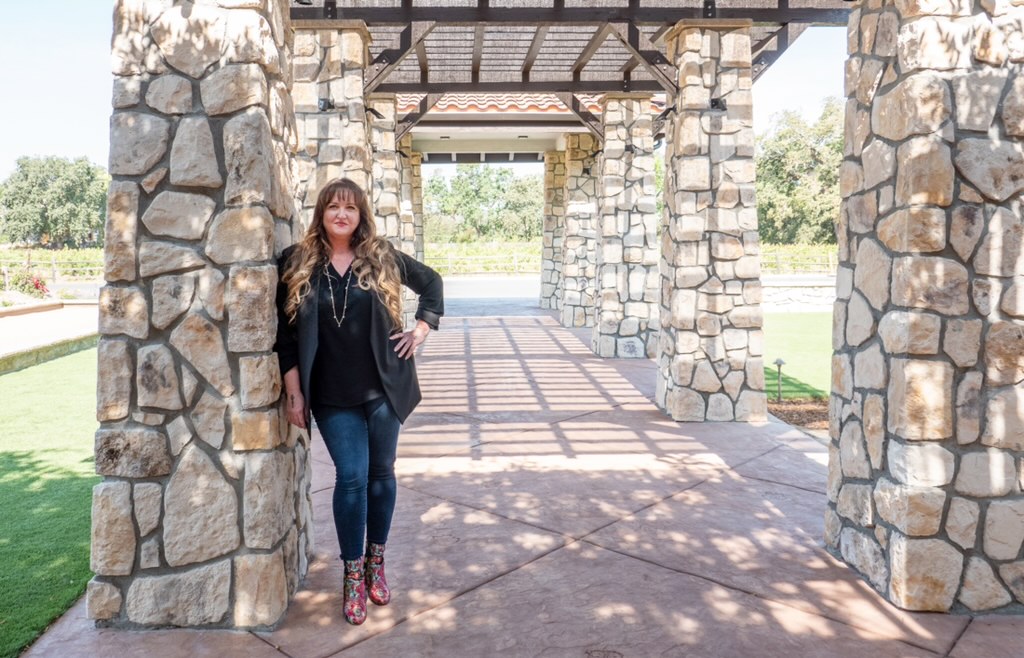 Hillary Cole
DIRECTOR OF SALES
Hillary started out as a military linguist and counter-terrorism analyst in the Washington, DC area, during which time she also had the opportunity to visit vineyards in Italy fairly regularly. The serenity and romance of the vineyards were a stark contrast to her Intelligence career and she felt at home every time she stepped foot on one. After leaving the Intelligence field, she moved to Sacramento to learn how to fly fixed-wing aircraft. She intended to be here for two years and then to fly airlifts in Africa, but gravitated instead to the wine industry via restaurant management as the General Manager and Sommelier for three Sacramento-area restaurant groups after finishing her MBA studies and Intro Sommelier exam. Her final position on the restaurant side of wine was running the wine program at Ella Dining Room and Bar in Sacramento. Hillary has completed several wine certification programs, her favorites among which include French Wine Scholar, Champagne Master Level, Napa Valley Wine Expert, and The Business of Wine. Hillary is an on-going student of the French language and is currently a Bordeaux Master candidate. In addition to studying wine and languages, Hillary enjoys spending time with her Siberian Husky and German Shepherd as well as traveling to Europe to visit the wine regions and major cities there. She has loved having the opportunity to maximize her backgrounds in business, wine, and leadership via her position as Director of Sales at Bell Wine Cellars.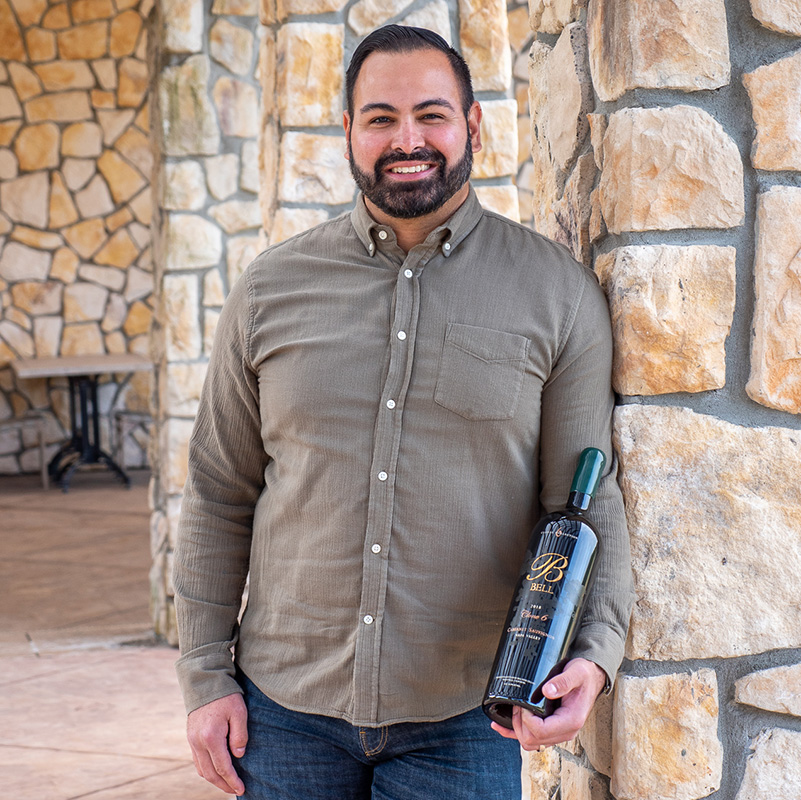 ROB VASQUEZ
TASTING ROOM MANAGER
SCOTT AYLIFFE
GUEST EXPERIENCE AMBASSADOR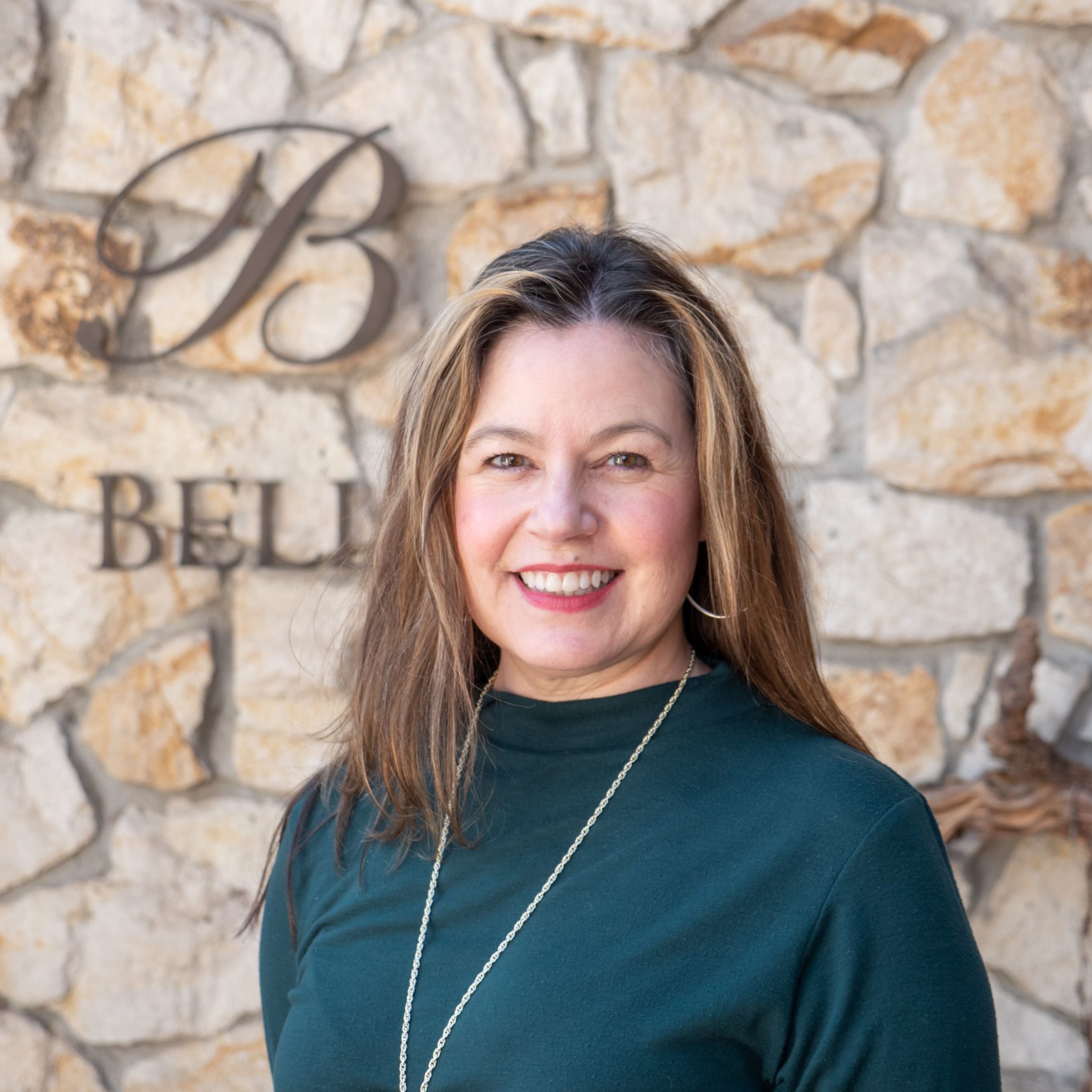 ASHLEY McKenna
WINERY ADMINISTRATION/ GUEST EXPERIENCE AMBASSADOR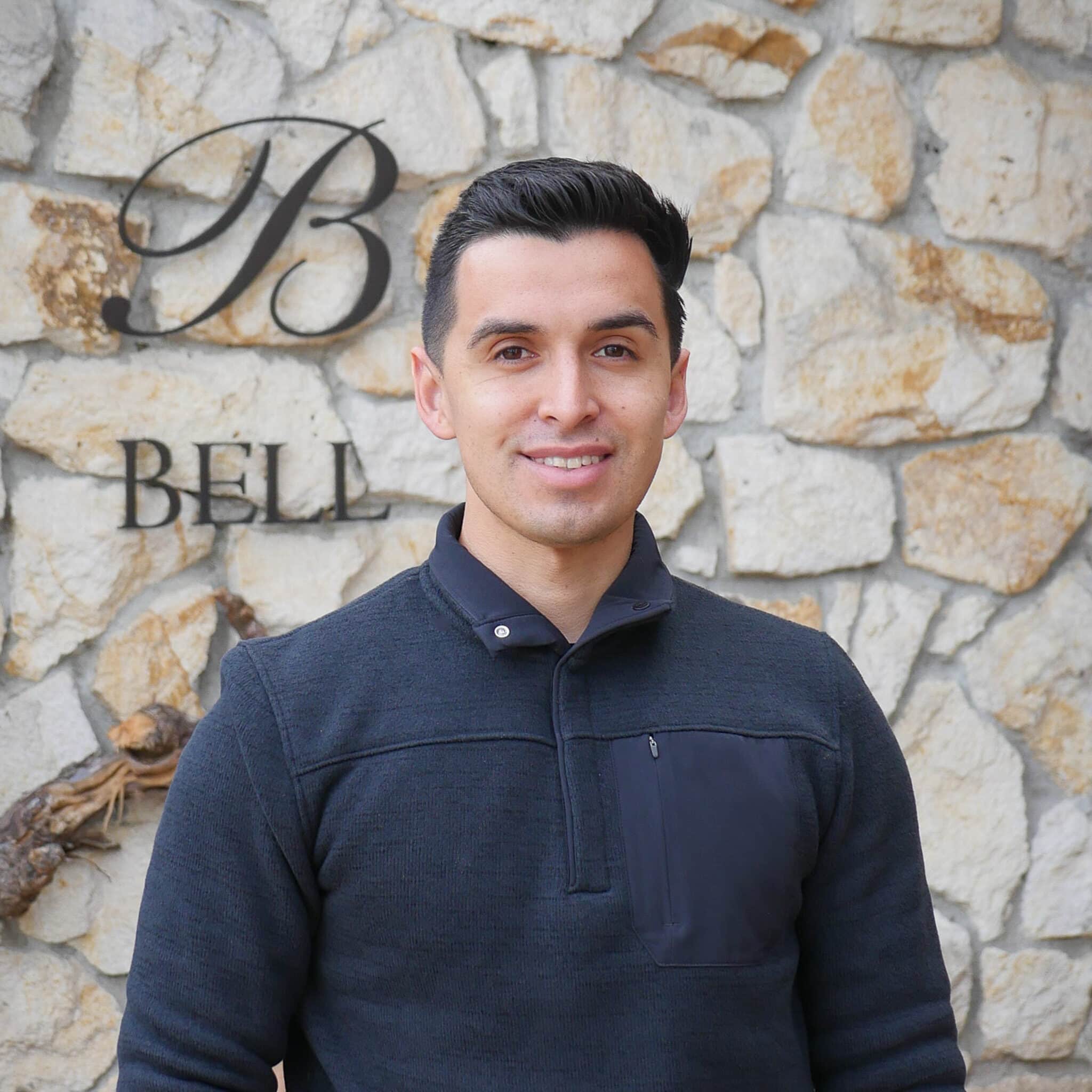 Omar Delgadillo
DTC ADMINISTRATIVE ASSISTANT
John Hazak
WINEMAKER & GENERAL MANAGER
After spending a number of years in archaeology, a fortuitous series of events brought John to his true passion, winemaking.  Leaving his native southern California, John heard the call from the vineyards of Napa, and moved north to earn a Master of Science degree in Viticulture and Enology from the University of California, Davis.
Upon finishing his degree at U.C. Davis, John spent some time working in the Cotes-de-Nuits, Burgundy.  Returning from France in early 2005, John honed his skills as Assistant Winemaker at Provenance Vineyards under seasoned winemaker Tom Rinaldi, specializing in wonderful Cabernet Sauvignon, Merlot and Sauvignon Blanc from Rutherford.  Several years later, John joined Sterling Vineyards as an Associate Winemaker, heading their production of all white wines and Reserve red wine tier.  In May of 2015, John returned to Provenance Vineyards, where he directed luxury production of all Provenance and Hewitt wines.  During that time, he helped spearhead a series of projects designed to modernize Provenance into a small-lot, luxury Cabernet house, and ultimately created a path for John to Beaulieu Vineyards in 2017, to help them achieve the same goal.
John recently joined Bell Wine Cellars in February of 2020.  His previous experiences paved the way to Bell, where founder and winemaker Anthony Bell had recently retired.  Bell is an ultra-premium Yountville winery known for small-lot, single clone, Napa Cabernet Sauvignon, as well as other Bordeaux varieties, Chardonnay and Syrah.  John hopes to honor Bell's vision of craft winemaking and constant improvement, while starting a new chapter with this team. John, the winemaker, has been known to join a tasting where his passion as a wine educator shines through. A visit to Bell Wine Cellars is an immersive experience as the cellar is a working winery with the winemaking team hard at work.  John enjoys sharing his knowledge and is happy to answer guest's questions.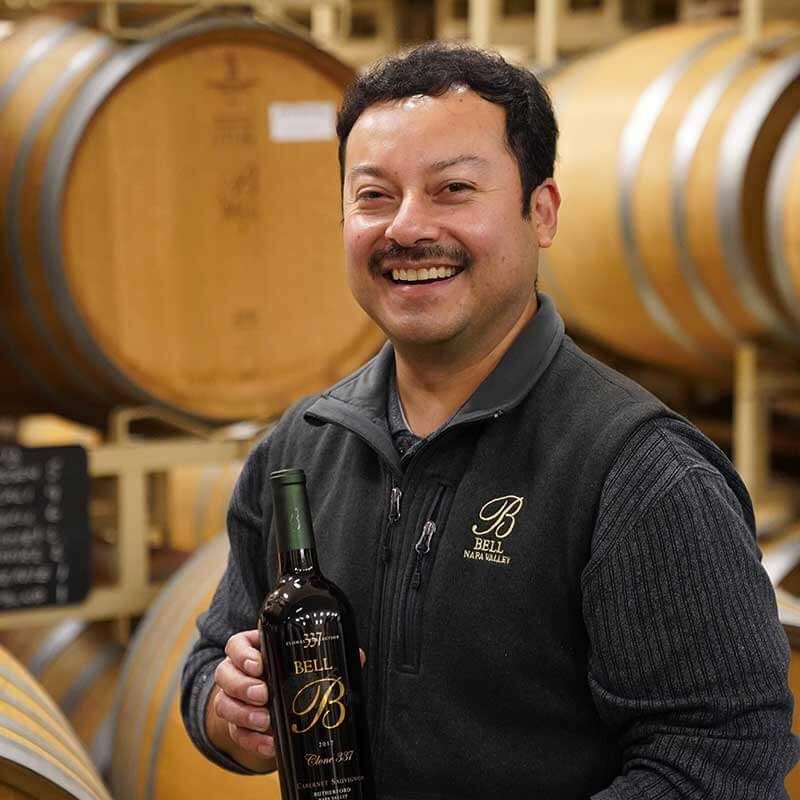 Rafael Garcia
CELLAR MASTER
Rafael immigrated to the United States from Tampico, Mexico at a young age looking for a better life. He has been in the wine industry since 2003. 
Throughout his 17 years at Bell Wine Cellars, Rafael has developed a keen palate and ability to distinguish minimal changes in quality thereby setting the bar as our gold standard for Bell wines. Currently, Rafael manages the cellar and shares his knowledge in working with and training the next generation.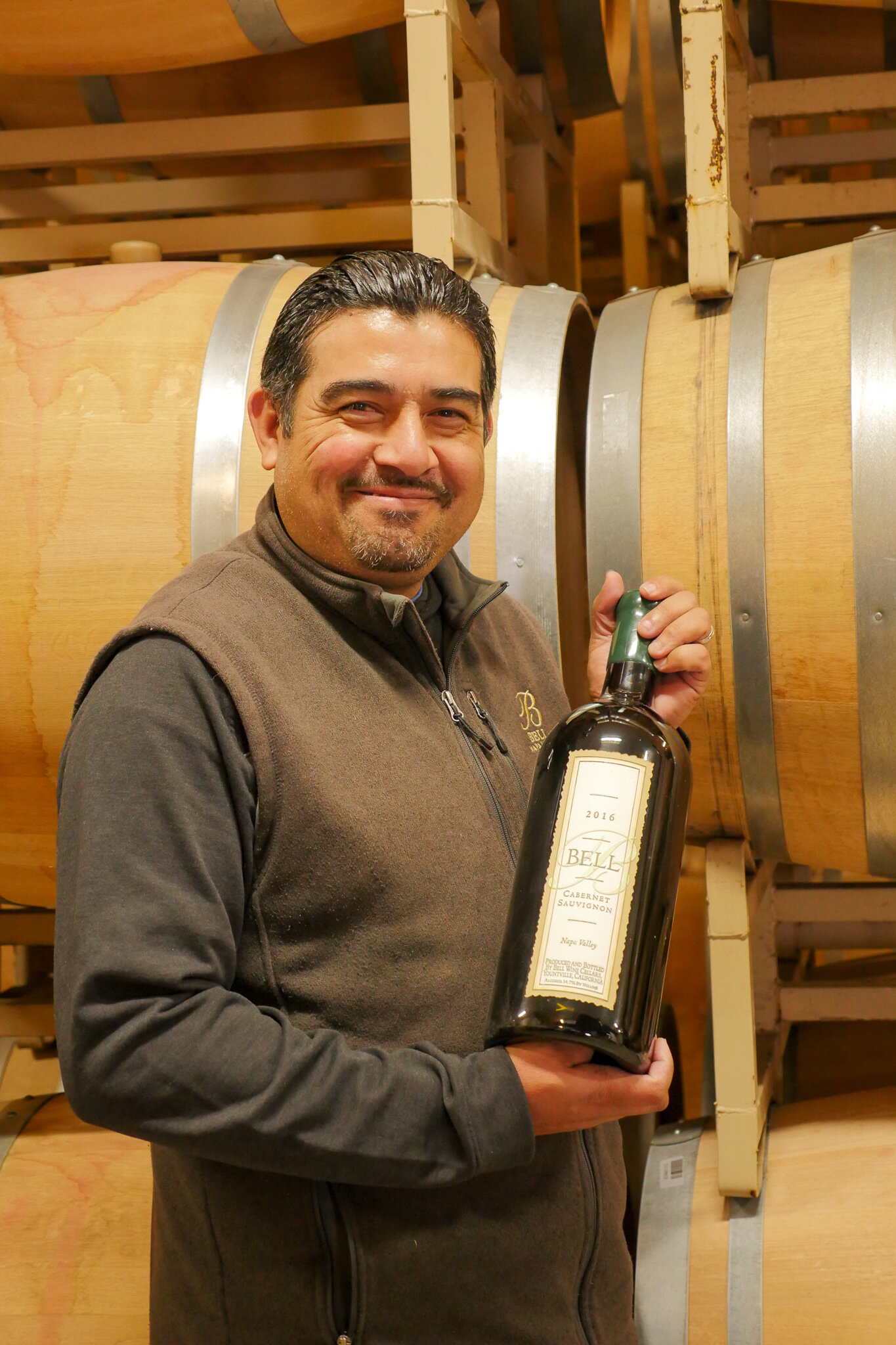 JORGE FUNES PALOMINO
CELLAR MASTER
Jorge grew up in the city of San Francisco del Rincon in Guanajuato (central Mexico), a city known for being the origin of Mexico's cry for independence from Spain, and famous for their craftsmanship of hats.  In 1996, seeking to find more opportunity in life, Jorge emigrated to Reno, Nevada.  Starting out in restaurants and landscaping, he eventually moved to Fairfield, California and met Rafael through mutual friends.  Jorge's search for a new challenge and a growing interest in wine became a perfect fit for Bell Wine Cellars, and he joined us at the start of harvest in 2021 to see if he would enjoy the winery environment.  His consistent smile and outwardly friendly nature won us all over, and he was invited to become a full-time employee at the end of that harvest.  He now has two harvests under his belt as of 2022, and has become a solid part of our family.
In his personal life, Jorge enjoys time with his family, and often travels to coastal southern California to visit extended family.  Though he left the restaurant scene, he still enjoys cooking – his favorite dishes being molé chicken and ceviché.  We've also converted him from beer to wine, and he absolutely loves Sauvignon Blanc!
More About Bell Wine Cellars
Yountville is in the center of the Napa valley, the area George C. Yount first settled after receiving the entire valley as a grant from Mariano Vallejo, who owned thousands of acres under the Mexican government. Yount built a blockhouse and mill three miles north of here. He also planted the valley's first grapes in 1838. Thirty-two years later, Groezinger's enormous brick winery (now Vintage 1870, a honeycomb of small specialty shops), stood beside the train station in the center of town. Further up the valley, construction of the Christian Brothers and Charles Krug wineries indicates that the region was already recognized nationally as a prime location for growing spectacular grapes, producing glorious wines.
Situated off the beaten path, just south of Yountville, is an exquisite pale stone winery, shrouded by oak, bordered to the south by Hopper Slough, surrounded by vineyard and cloaked in quiet. After looking for twenty years, winemaker Anthony Bell found the perfect place to produce the wines he had long dreamed of – limited production, hand crafted wines that showcase the concept of "terroir". In 1998, Bell Wine Cellars opened its doors to the public to share the beauty of the place, and the wine.
In June 2002 – Ron Berberian, former California wine wholesaler, and Alex Spanos, owner of the San Diego Chargers, formed Spanos Berberian Winery, LLC. The venture acquired interest in the brand name and assets of Bell Wine Cellars, and a new partnership was formed with Anthony.
Nestled between the stacks of aromatic barrels and towering stainless steel tanks, guests can taste the signature Bell Cabernet, at the intimate, elegant tasting room. We also serve Chardonnay, Merlot and Syrah, encompassing a wide range of flavors, from vineyards both near and far afield.
Our History
Bell Wine Cellars was co-founded in 1991 by Anthony Bell and a local Napa Valley grower. Frequent discussions about grape growing practices and wine quality reinforced their belief that great wines are not only a product of the vineyard – the terroir – but that elegance, fruit, and balance are hallmarks of a fine wine
In the decade that followed, utilizing information gained from Anthony's clonal research on Cabernet Sauvignon and his first hand experience with the new outbreak of phylloxera, the winery began to fine tune its vision, focusing on the vineyard aspects of their mission.
In 1991 Bell crushed its first 10 tons of Jackson Clone (aka Clone 6) Cabernet Sauvignon at a small winery in Carneros. As their production grew, winemaking moved to a winery in St. Helena and subsequently to Napa Wine Company in Oakville. In March 1998, Bell moved into the former Plam Vineyards winery in Yountville. The winery holds 40,000 gallons of wine in 24 stainless steel tanks. A new barrel room holds 1,200 barrels for aging and a large, outdoor, covered crush pad houses pressing and crushing equipment. Guests are received in the tasting room located within the tank room, a Reserve Room for special tastings, or a large outdoor patio, complete with outdoor kitchen, pizza oven, and bocce courts. The acreage surrounding the winery is planted to Merlot and three clones of Chardonnay.
In 2002, Ron Berberian, former California wine wholesaler, along with Alex Spanos and his family, real estate developers and owners of the San Diego Chargers, acquired the assets of the former wine company and formed a new partnership with Anthony. With their support and vision, Bell has grown from the original 500 cases to 15,000 cases, with an ultimate goal of 16,500 cases. Today the partners pursue their dream, continuing the area's tradition of producing wonderful wines as well as limited edition, hand crafted wines – all displaying their hallmark elegance and balance